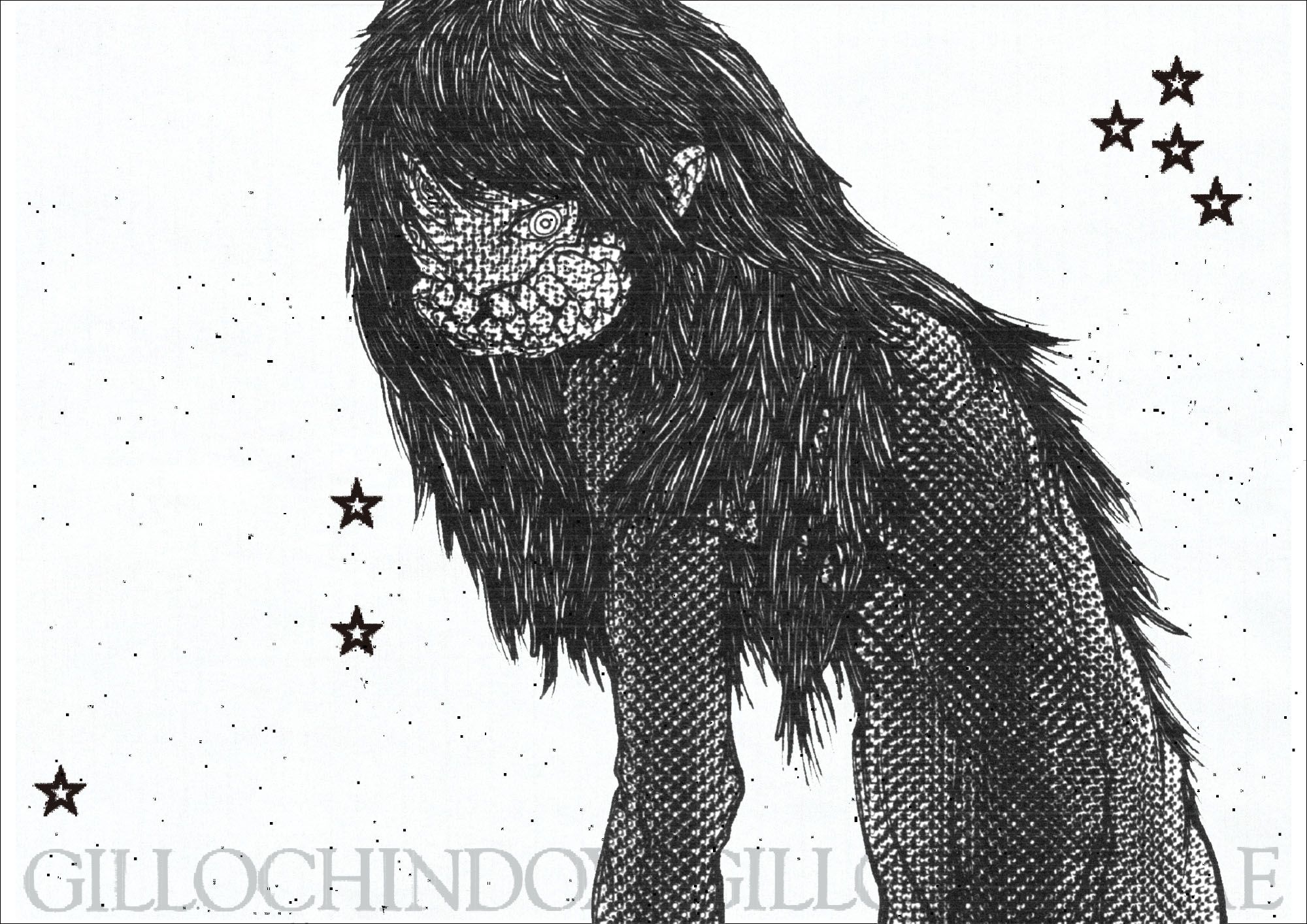 ☆☆☆☆☆☆☆
2023.6.17(SAT) - 7.16(SUN)
この度、CON_(東京都中央区日本橋馬喰町2丁目2-14 まるかビル 4F)で現代美術家・GILLOCHINDOX☆GILLOCHINDAEによる初の個展「☆☆☆☆☆☆☆」を2023年6月17日(土)―7月16日(日) まで開催します。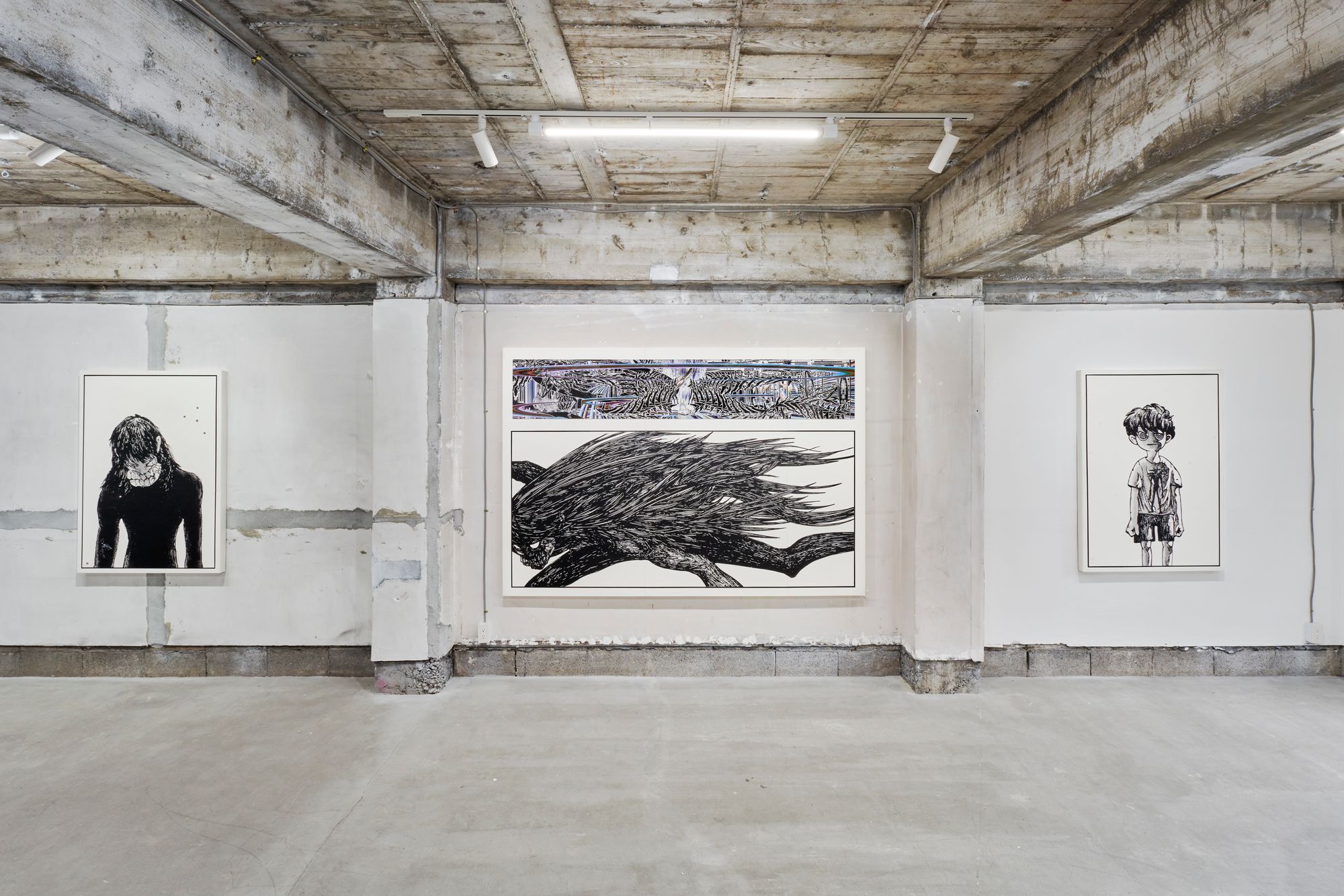 ■ 展覧会情報/Exh info

☆☆☆☆☆☆☆

この度、CON_では現代美術家・GILLOCHINDOX☆GILLOCHINDAEの個展を開催いたします。GILLOCHINDOX☆GILLOCHINDAE(以下、GCD☆GCD)が紡ぎ出す物語「獸(JYU)」の登場人物やその場面からなる平面作品を中心に展示いたします。
GCD☆GCDは、現代美術の展覧会とライブを組み合わせ、7年間かけて物語が展開されていく長編プロジェクト「獸(JYU)」を主催しています。「獸(JYU)」とは、全7章にわたる黒い獣を主人公とした物語であり、2021年より毎年1度、各章ごとに展覧会という形式で表現しています。

本展のメインを構成するのは、本年2月に開催されたEAST EAST_2023で発表したのも記憶に新しい平面の作品群と、昨年CON_にて開催された「極薄inframince」で発表した同時代のアーティスト衣服を固めハンティングトロフィーに見立てた「TROPHY」シリーズの立体作品からなります。この機会にぜひご高覧くださいませ。

Exh Title:☆☆☆☆☆☆☆
Artist:GILLOCHINDOX☆GILLOCHINDAE @gillochindox
Term/会期 : 2023.06.17(SAT) - 07.16(SUN)
Opening reception : 06.16(FRI) 18:00-21:00

Design : Riku Hoshika @2p_o.v

Printing Director : Taketo Kikuchi @seiseidana
Studio Support:2k540 AKI-OKA ARTISAN @official_2k540
Press:Yoshiko Kurata @yoshiko_kurata

at: CON_ @con_tokyo_
maruka 4F, 2-2-14 Nihonbashi Bakurocho, Chuoku, Tokyo
東京都中央区日本橋馬喰町 2-2-14 maruka 4F
Open : Thu-Sun 14:00-19:00
Closed : Mon, Tue, Wed, public holiday,otherwise announced 月火水祝休
Web:https://www.contokyo.com/
IG:https://www.instagram.com/con_tokyo_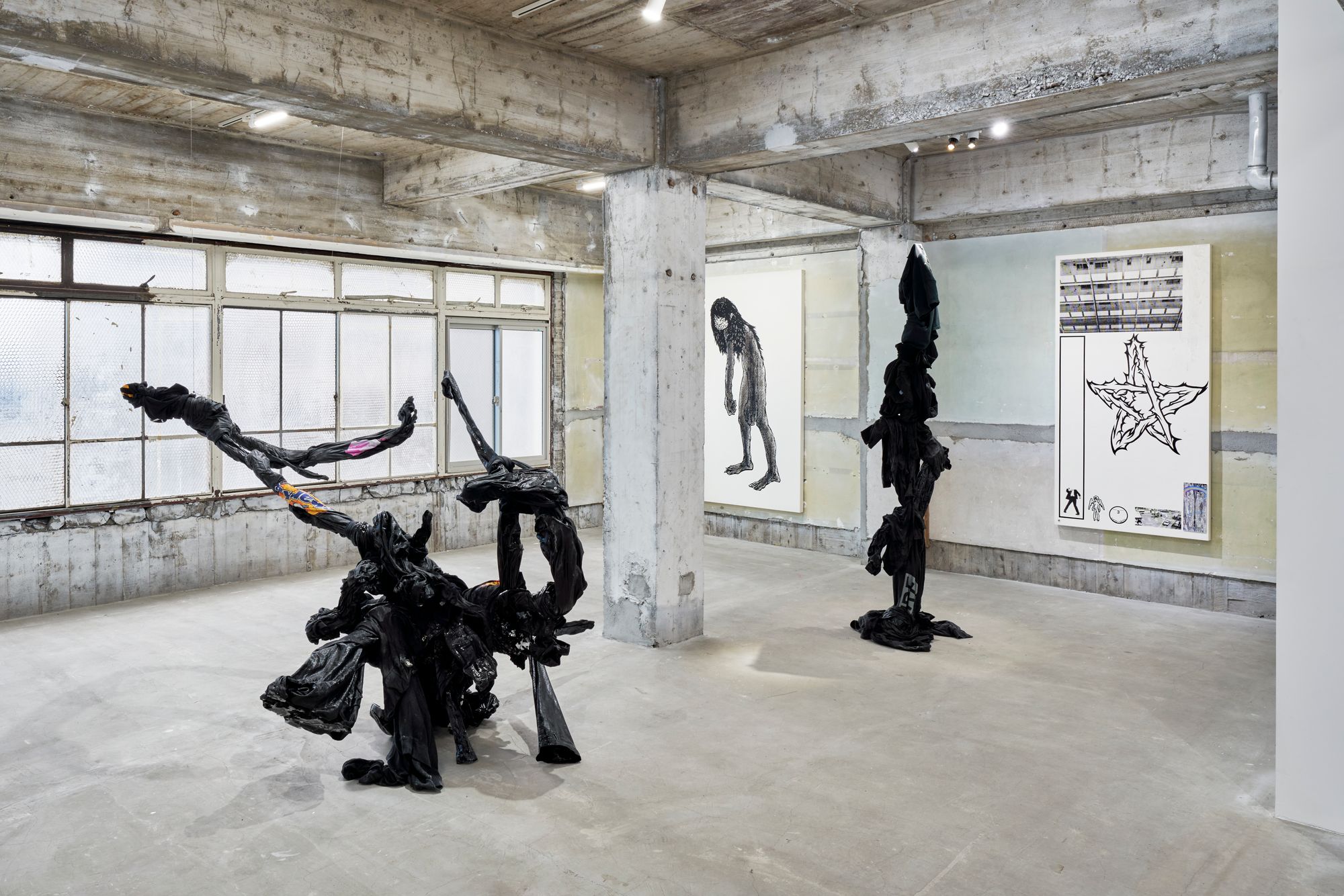 ■ Exh info

☆☆☆☆☆☆☆

CON_ is pleased to announce the exhibition of a solo exhibition of the contemporary artist GILLOCHINDOX☆GILLOCHINDAE. The exhibition will primarily feature flat works derived from characters and scenes of the story 'JYU', spun out by GILLOCHINDOX☆GILLOCHINDAE (hereafter, GCD☆GCD).

GCD☆GCD is hosting the long-term project 'JYU', a combination of contemporary art exhibitions and live performances, where the story unfolds over seven years. 'JYU' is a narrative featuring a black beast as the protagonist, spanning seven chapters. Since 2021, it has been expressed in the form of an exhibition once a year for each chapter.
This exhibition will primarily focus on a series of flat works that were presented at EAST EAST_2023 in February of this year, and a series of three-dimensional works from the 'TROPHY' series, which were presented at the 'Ultra-skin inframince' event at CON_ last year, resembling hunting trophies made from the solidified clothing of contemporary artists living in the same era as GCD☆GCD.
■ Artist Profile

GILLOCHINDOX☆GILLOCHINDAE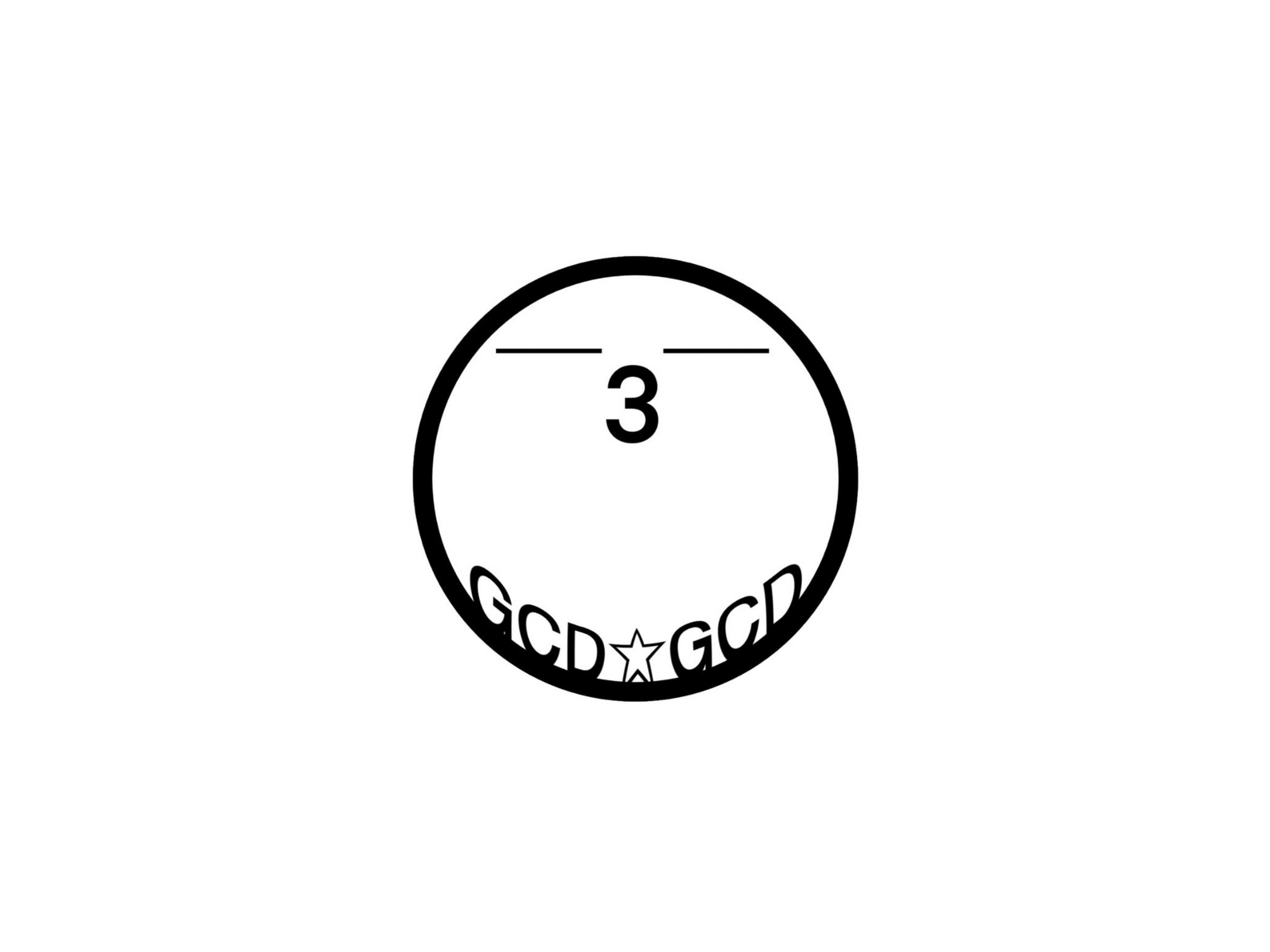 GILLOCHINDOX☆GILLOCHINDAEは1999年東京都に生まれ、漫画、映画などのサブカルチャーに触れ育つ。都市と青年を題材にコンセプチュアルで物語的な表現を行なっている。現代美術の展覧会とライブを組み合わせて、7年間にわたり物語が展開されていく長編プロジェクト「獸」を開催している。また、日本橋馬喰町にあるギャラリー「CON_」のキュレーションなども行う。
GILLOCHINDOX☆GILLOCHINDAE was born in Tokyo in 1999 and grew up in contact with subcultures such as manga and movies. He grew up with manga, film, and other subcultures. His work is conceptual and narrative, using the city and youth as subjects. He is currently organizing "JYU", a seven-year long project combining contemporary art exhibitions and live performances, in which a story unfolds over the course of seven years. He also curates the gallery "CON_" in east-side Tokyo.

IG: @gillochindox